footnotes, appendices and apparatus to the anatomy
grouped loosely by subject
14. on Town Planning in the Ideal City
Clarke does – talk about Le Corbusier. Clarke lives at the top of one of the squat towers on the Cambridge Estate, Madingley Tower, and from his living room window he looks out over the tiled brick residentials, the interleaved and – Clarke's word – pointless streets.


Picture him standing there, cup of sweet and milky tea in his meaty palm, congratulating himself on the fact that down below the inhabitants have to make do, architecturally speaking, with a sort of Victorian or Edwardian suburban industrial vernacular; whereas he and his neighbours are inhabitants of the Cartesian Towers of the Radiant City.

As Clarke points out, Le Corbusier, in conformity with his Swiss-French roots, was a Fascio-Calvinist patriarch. He wanted to imprison the masses in their own idle behaviours, and deny them scope for Action, as Hannah Arendt conceived it. There is no politics in the Radiant City because everything has been decided elsewhere. Its inhabitants never disagree with anything, because there is nothing to disagree about. But there are football, and sunbathing. There is someone in the basement cooking your meals and doing your washing (slaves?), and there is your five-hour working day.

Clarke, in any case, is satisfied that what he is seeing from his window is a radical sorting, or corralling. They shove us in together, he says, at their peril. They stuff us into corners, and create no-go areas. Dickens knew this – runs his argument, his diatribe – Dickens was no humanitarian, but a reactionary malevolence; so too Le Corbusier; but both, in circling the object that fascinated and terrified them – the urban industrial poor – gave it definition, presence; a body, eyes and hands.

As it happens, the first time I visited Clarke's shabby residence, with its flowery-carpet and stained-Formica chic, he mentioned Le Corbusier only obliquely and in the context of Frank Lloyd Wright – who, he said, returned architecture to the horizontal. Clarke insisted that the high-rise we were in was conceived in the horizontal.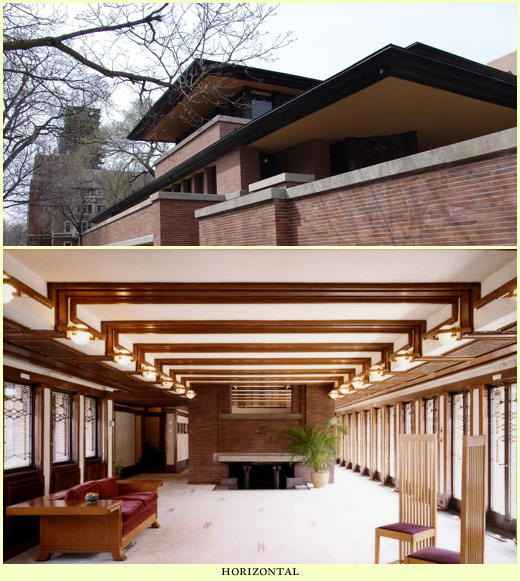 You can see why he likes Lloyd Wright, whose homespun, backwood interiors, with their expanding and varying and cranky volumes, their wide strips of window and light, their ergonomic inventiveness, seem purpose-made for Clarke's ungainly and grotesque bulk; looking out of his window over the rooftops of Norbiton, Clarke, like Ted Hughes's jaguar, sees only the prairies.
It is also true that Frank Lloyd Wright's work is associated with leaky roofs, as is Clarke's apartment.

...planned for at some level...
Architects, as I have already intimated, are occasionally megalomaniacs.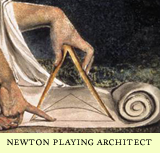 Aping God the Father with his dividers, they want to design whole cities, great swathes of towns, and order the lives of inhabitants for them.  This has little to do with architecture, however. This is pathological planning.

Jane Jacobs (1916-2006), champion of crowded and chaotic cities, coined the phrase Radiant Garden City Beautiful in no doubt cackling ridicule of the uptight fascist le Corbusiers of the world.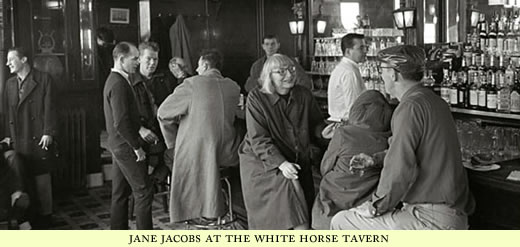 Jacobs, whether coincidentally or not, was an outsider both by inclination and by training. And while you might pick at her arguments (essentially attempts to reverse-engineer Greenwich Village), you have to admire both the accuracy and tenacity of her assault on the Establishment, carried off like a whimsical bantamweight.
We are mindful in the Projects of the lures of planning. The Renaissance built not only Urbino and Pienza; it also built Palmanova, fortress city. No city, we conclude, would be ideal without its squats and its shanty towns and its cardboard cities of the mind, the enterprising, disrespectful, snook-cocking appropriation of the interstices of planned 'space'.

Jacobs, on moving to Toronto in 1968, planted an experimental garden 'to see what would come up'. Like the South African woman who tells an apparently bemused but in fact deeply bewildered and horrified Monty Don that the plants should be allowed to take over the garden, Jacobs understood that the good gardener, like the good planner, responds to the prevailing conditions, and rarely needs a bulldozer.

...buried under mock bungalows...
As for instance in many Swiss bunkers, frequently disguised as chalets, and here at Kelvedon Hatch in Brentwood, now a museum.
There is a pleasing family resemblance here to the doom towns of Nevada, built to test the effects of atomic detonations on shop dummies:
And here is the British family equivalent, Doom Town in Cumberland (external link). Note that treatment of the injured in the event of 'Atom War' would appear to be mugs of tea - no doubt as effective as anything else.

The Medieval city largely owed its eccentricities to the multi-centric nature of its social space, which was defined by the competing clutter of its constituent and overlapping social objects: the church, the monastic and lay orders, trade and craft guilds and confraternities, the money of merchants, the patterns and flow of international trade, and the desperate energy of the urban, and the continual influx of the rural, poor.

As it happens, this confusion was a guarantor of the liberty of the citizen. A labyrinth is harder to penetrate, to subdue. It is a source of lawlessness, but also a locus of freedom. And although it could be argued that these labyrinths provided a rough and ready liberty for the inhabitants at the expense of civil order, it could equally be argued that the reality of the Medieval city – idealised in the motto which stood over the gates of cities of the Hanseatic league, stadt luft macht frei, or city air sets you free - permitted the growth of a more fecund order, protected from the feudal tyrannies of princes or bishops.

The Ideal City of the Renaissance, by contrast, was unified, in fact or imagination, by the growth of tyrannising oligarchies; communal government and guild republicanism were vanished dreams in fifteenth century Italy, where the powerful men, families, and merchant oligarchs – Montefeltro, Malatesta, Sforza, Medici – had, taken all in all, established a largely unchecked tyrannical rule.

It is no longer the louring castle that speaks of tyranny, but the sunny boulevard. Only a tyrant of the thunderous power of a Montefeltro, to take an instance, could generate a vision of Ideal City, emptied of citizens, as chilling (so the argument concludes) as this:


There is in fact already a Citrus City, located in Hidalgo County, South Texas. It had a population of 910 in the census of 2000.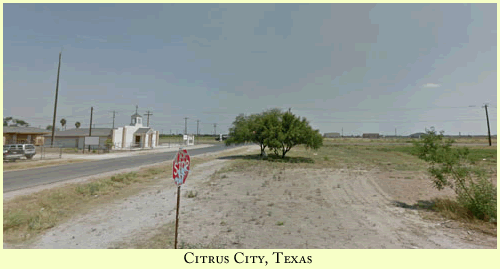 Citrus City was founded in 1943 by Howard Moffitt, a builder and architect and progenitor of the eponymous Moffitt style of house-building. A Moffitt house is essentially a cottage thrown together from salvaged materials – railway sleepers, for example, are used as beams, chair backs as scalloped eaves. Concrete is aggregated with found stones and broken glass. Stylistically the buildings are eclectic, homey, somewhat between an English cottage and a pairie adobe.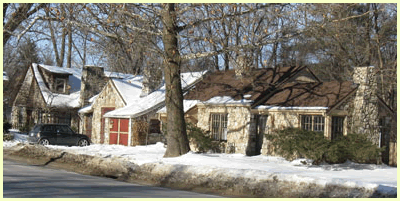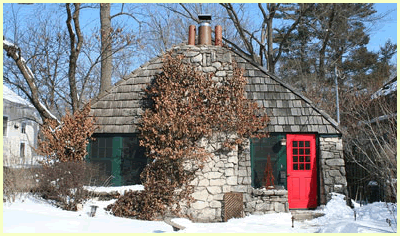 Howard Moffitt built most of his houses in Iowa City between 1924 and 1943, at which point he moved to Texas and founded Citrus City in response to a regional drive to grow commercial citrus crops – grapefruit and oranges.
Unfortunately, local irrigation proved too saline to grow citrus trees. There are no orange groves in Citrus City, in spite of the mournful litany of its street names - Lemon Lane, Tangerine Lane, Grapefruit Lane, Valencia Lane, Navel Lane - and the odd ornamental throwback.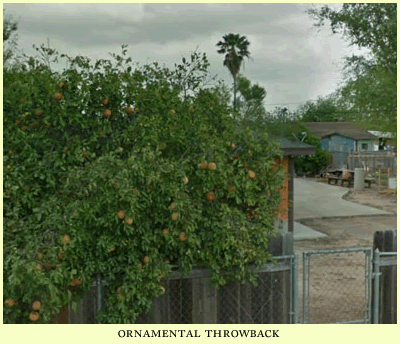 ...absence of a properly navigable underworld in Norbiton...
There are no tunnels that I know of; there is no underground railway. Sewers, I suppose, are down there: stooping and stink-ankled, you could if you wished make your subterranean way; there are no doubt conduits of wires, pipes with gas flowing; there is an extensive but discontinuous pock-marking of ossuaries, graves, defunct Anderson shelters and Morrison shelters, brick cellars, fibrous roots pushing though the earth, worm runnels, hibernating moles, deserted burrows and dens.
And in due course, if planning and funding and consultation and construction properly align, a vertiginous sink hole will open beneath Norbiton: the interred boulevard of Crossrail Two processing beneath our feet, great cursus, passage for minotaur-trains. And to those great silver tunnels add pipes and elevators and escalators, the whole sepellated arcade of trade and movement and sublime mechanical volition.